While April 15, 2019 is nearly six months away, the complexities of the latest tax reform, combined with taxpayers' natural tendency to procrastinate, now is the time to begin preparing for the big day.
Not only will there be a challenge to keep track of federal tax compliance, but the states are all responding differently to the Tax Cuts and Jobs Act. Throw in a bucketful of uncertainty and a dash of misinformation, and Tax Day is shaping up to create a plethora of confusion and surprises for tax preparers and payers alike.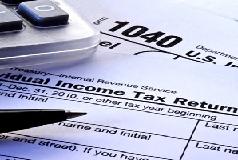 So how can you prepare for April 15th? Every 2017 tax return we prepared included a Tax Projection Worksheet, outlining exactly how your tax return for 2017 would have differed under the new 2018 rules. If you haven't already reviewed that, we encourage you to do that now. Let us know if you would like to review the projection with someone here on staff. We can advise you on how to prepare for any possible significant changes between now and the filing deadline.
We encourage all of our clients to do a withholding check-up; it's not too late to change withholding for the remainder of the year if needed. Simply ask your employer to let you complete a new W-4. Need help with the online check-up? Let us know!
If you're making estimated tax payments, be sure that you're on schedule with those. Think your situation changed during the year? Let one of us review your year-to-date records and help you determine if an adjustment needs to be made for your final payment in January.
It's never too early to begin gathering important documents and creating files for income documents, tax payments, rental property income/expenses, education expenses, medical and dental receipts, charitable contribution receipts, etc. And remember, OUR deadline is April 15th ..... that means YOUR deadline is really April 1st. We welcome early birds!